Do you want to look good but only have a few minutes to get ready in the morning?
In under 5 minutes you can be made-up, looking fresh and feeling fab.
Mums and women of all ages complain that putting their make-up on either takes too long, they don't know how or is too difficult. Whether you were up all night with your kids, working late or having a big night out; the next morning , you will feel better if you look better. I've been teaching women for years how to apply their make-up quickly and easily for the maximum effect. I hope you enjoy these short videos. For more of my tips watch here as I'll be sharing with you my top 5 tips through out the year on looking gorgeous.
** If you want to learn how to do your own make-up and have some fun with friends, I can come to your house and teach all of you.. details to come but if you'd like to be notified when they are available, leave a comment below.
[Ed: We had an absolute ball being models for Clare today - first she showed us how she does her own makeup in under 5 minutes, then she did Jane's then mine. Because I have a penchant for dramatic makeup at times, she then did a 'stage 2' version on top of my makeup, to show how far you can take things. Check out the before/after photos! what do you think?]
You will need:
Mineral based foundation (this is best, because you can layer it for more coverage) and kabuki brush
Mineral based blush and foundation brush (angled)
Cake eyeliner (it comes in a pot like an eyeshadow) and eyeliner brush (you will apply the eyeliner with a slightly wet eyeliner brush)
Eyeshadow and eyeshadow brush
Lipliner and lipstick (with a lipstick brush) or gloss.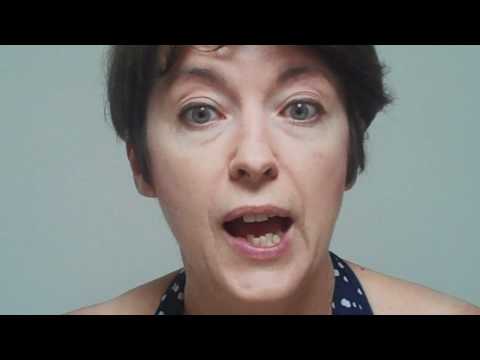 Method:
Use a kabuki brush (short, full brush) to sweep mineral foundation over your whole face
Using a blush brush, apply a sweep of blush ON the cheekbone closest to the temple and angled down slightly. No need to colour the apple of the cheek.
If you are in a hurry (about to leave for the school run for example), sweep the blush brush over your eyelids and in an angle up to your hairline
Dip your eyeliner brush in a bit of water, swirl it around in your eyeliner pot and carefully create an eyeline above your natural upper lash line.
For the lower eyeliner, apply the liquid liner a tiny bit below your lower lash line.
For a bit of colour on the tops of your eyelids, use an eyeshadow brush and create shading which extends no further than the edge of your eyebrows.
Now, apply mascara to the top lashes. Don't pump your brush in and out – that causes oxygen to enter the chamber and decreases the life of the mascara.
For the lower lashes, just a short wiggle of the brush will do.
Draw an outline following the lip's natural outline – colouring in a bit of the lip if you like.
Apply lipstick with a lipstick brush – or apply gloss.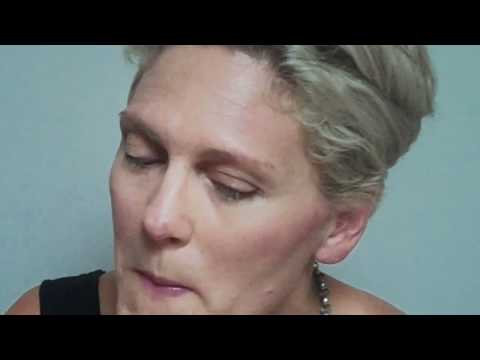 We are actually going to package up a kit with everything you need for your 5 Minute Makeup Routine – there will be one for each skin colour/type. If you're keen to be notified about the kit when it's available, just leave a comment below or email submissions@fivehive.com.
So – what's your own makeup routine.. are there any tips we can add to Clare's magic?